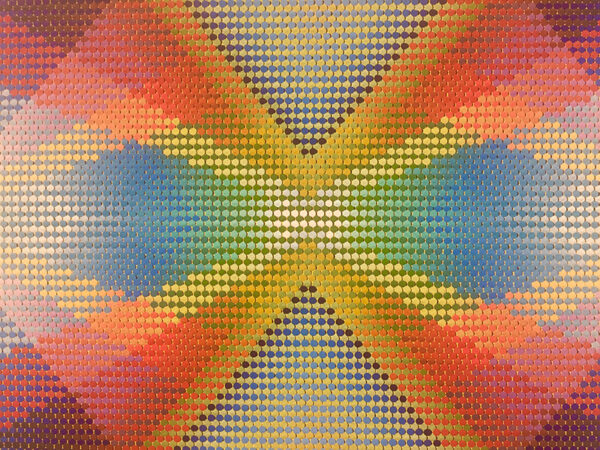 UP Focus: Mike Friend and Scott Leipski
Michael Friend graduated from Northern Michigan University, where he earned a Masters of Art in Art Education. Friend taught art and filmmaking in Michigan public schools for thirty-five years. He now lives in Marquette where he maintains a vigorous painting practice. Combining the formal ideas of pointillism and expressionism with the process of animation, Friend describes his painting method as "dotmation". Several layers of small ovals are meticulously painted by hand, creating patterns of dynamic color and movement.
Scott Leipski worked for nearly thirty years in retail sales management before leaving to pursue art full-time. During this time he moved to Gladstone, where he set up a studio overlooking Lake Michigan. As a self-taught artist, Leipski's assemblages embrace experimentation and play. Utilizing a combination of vintage press molds and hand built forms as well as a variety of glazing techniques, the work invokes a hesitant sense of nostalgia, often alluding to childhood memories.
Since 2008, the Upper Peninsula Focus exhibition series has celebrated artists with connections to the Upper Peninsula of Michigan. The exhibition has featured seventeen artists working in all medias exploring the stories and influences unique to this particular region.