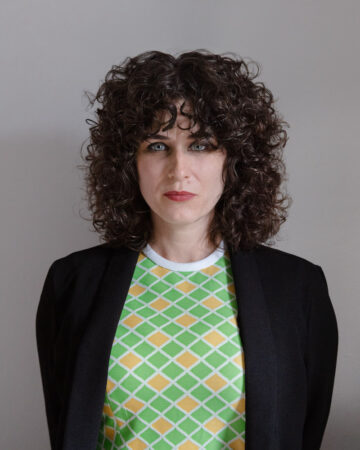 Jessica Campbell Artist Talk
Jessica Campbell Artist Talk
Thursday, November 9, 2023, at 6 pm.
NMU School of Art & Design, Room 165
Join us for a talk with Tornoto-based interdisciplinary artist Jessica Campbell. Campbell works in comics, fibers, painting, drawing, and performance. Drawing on a wide range of influences, including science fiction, art world politics, and her evangelical upbringing, Campbell explores ways to reflect heterogeneity through a combination of disparate media, subjects, and tone. Her work often wields humor as a device for managing trauma, whether through cartoony depictions or the use of unorthodox material.
Campbell's Chicago Works solo show at the Museum of Contemporary Art in Chicago in 2018-2019 was reviewed in Art in America, Hyperallergic, and Juxtapoz. She is the author of three graphic novels, including the recent Rave (Drawn and Quarterly, 2022), and her comics have been published by MoMA, the New Yorker, Hyperallergic, and the Nib, among other publications. Campbell's artwork is on view in the NMU School of Art & Design Lobby through November 6, 2023, and will be on view at Graci Gallery in Marquette, MI, in November.
Following the talk on Thursday, November 9, please join us for a reception at Graci Gallery.